Welcome
to the Lupus Foundation of Pennsylvania website! We invite you to view our stories, use our informational resources, visit our online store, and view our events and programs calendar. We encourage any feedback or comments and look foward to hearing from you!
LOPIN' for LUPUS

2015 Season starts on March 21st at Simmons Equestrian Center, Negley Ohio

LUPUS LUNCHEON

Save the date - Saturday, April 11th at ELEVEN, Pittsburgh
---
Jess Hager Holiday Card Collection
5" x 7" cards from the beautiful original paintings
Sold in packages of 20 - available versed or blank
---
It's In Your Power To Help!
During these challenging economic times, we are all looking for ways to support our favorite causes while still being conscious of family budgets.

The Lupus Foundation of Pennsylvania has recently partnered with Stream Energy to assist our supporters in helping us by simply doing something they already do: pay their energy bill.

Stream Energy's unique Power Up! Program helps raise funds by paying us monthly commissions when our supporters enroll for their electricity or natural gas service through LupusPA.

The Power Up! Program is an excellent fundraising campaign for us because everybody uses energy already, and the commissions we receive are paid monthly for the duration of your relationship with Stream Energy. There's no extra out-of-pocket cost for you, and we benefit on an ongoing basis every month.

click on the "Power Up" logo above to learn more about Stream Energy, and see how you can help us raise funds while possibly lowering your energy bill. It's a win-win for all!
---
Check Calendar for Scheduled Programs and Events
---
URGENT - Help Us to Help You!!!!
Lupus Needs Assessment Survey Link
Your response is invaluable to us!!
Please complete this survey to help insure that Lupus PA is making the best uses of foundation resources in responding to the health needs in our Lupus community.
---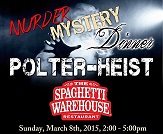 POLTER-HEIST a Murder Mystery
The Spaghetti Warehouse-Pittsburgh
Sunday, March 8th - 2:00 - 5:00 pm
---
New Support Group Announcement!!!
UPMC PASSAVANT HOSPITAL
3rd Tuesday of each month
Beginning September 16th
Telephone Support Group Announcement


Monthly telephone support group calls will now take place on the 2nd Wednesday of each month. 
Next call is scheduled for Wednesday, November 12th from 7:00 - 8:00 pm.


Please call the office at 800-800-5776 for call-in information.
Twitter Feed
This is the twitter feed.
Follow Us
---
LRI DISCOVERY, WINTER 2013-2014
Turning Lupus Research-UPSIDE DOWN
A report on the major breakthroughs to speed the development of new treatments
---
Download the MY LUPUS LOG app for Android phones today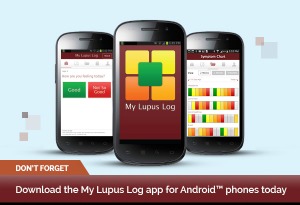 Start understanding your lupus better by tracking your symptoms, recording how they're affecting you, and sharing it all with your doctor. And let My Lupus Log help. Available FREE for Android smartphones, the My Lupus Log app lets you:

• Track your symptoms
• Monitor and record their impact
• Customize your profile
• Learn more about lupus
• Stay focused with alerts and reminders

Click Here to download your free Android app today or go to Google Play and search for "My Lupus Log."
---