Welcome
              to the Lupus Foundation of Pennsylvania website! We invite you to view our stories, use our informational resources, visit our online store, and view our events and programs calendar. We encourage any feedback or comments and look foward to hearing from you!
---

Join us on June 4th in Erie and Lehigh Valley
for walks in support of the Lupus Foundation of PA
Highmark Walk for a Healthy Community is an annual fundraising walk benefiting local health and human service agencies. Highmark, Inc. coordinates and underwrites the cost of the walk so that 100 percent of the money raised by walkers goes to the participating nonprofits. Click on each area for additional information.
---



SAVE THE DATE
April 16th
Grand Concourse
Station Square




View Pennsylvania Lupus News 2015 volume 2
---

BEAUTIFUL BRACELETS - SYMBOLS OF COURAGE
When you look down at your wrist, you will know that $10 was donated to our cause and that you helped make a difference to those suffering so bravely.
---
Vehicles for Charity
Donate your vehicle to the Lupus Foundation instead of selling, trading or storing your vehicle, you can make a donation and receive a tax deduction.
---
We Need Your Help!!!
Lupus has been eliminated from the 2015/2016 Pennsylvania State Budget!     LEARN MORE
---
Our Sincere Thanks to all those who supported or participated in the Lupus Loop in any way!!!
---
---
Sport your Support with
LUPUS MERCHANDISE
totes, pins, wristbands & more
---
It's In Your Power To Help!
During these challenging economic times, we are all looking for ways to support our favorite causes while still being conscious of family budgets.

The Lupus Foundation of Pennsylvania has recently partnered with Stream Energy to assist our supporters in helping us by simply doing something they already do: pay their energy bill.

Stream Energy's unique Power Up! Program helps raise funds by paying us monthly commissions when our supporters enroll for their electricity or natural gas service through LupusPA.

The Power Up! Program is an excellent fundraising campaign for us because everybody uses energy already, and the commissions we receive are paid monthly for the duration of your relationship with Stream Energy. There's no extra out-of-pocket cost for you, and we benefit on an ongoing basis every month.

click on the "Power Up" logo above to learn more about Stream Energy, and see how you can help us raise funds while possibly lowering your energy bill. It's a win-win for all!
---
URGENT - Help Us to Help You!!!!
Lupus Needs Assessment Survey Link
Your response is invaluable to us!!
Please complete this survey to help insure that Lupus PA is making the best uses of foundation resources in responding to the health needs in our Lupus community.
---
---
---
Save These Dates for our UPCOMING 2016 EVENTS!!
| | |
| --- | --- |
| April 2nd | 38th Annual Lupus Luncheon |
| April 16th | Spring Education Program, Station Square Pittsburgh |
| June 4th | Lehigh Valley Highmark Walk for a Healthy Community |
| June 4th | Presque Isle-Erie PA Highmark Walk for a Healthy Communty |
| June 13-19 | Oakmont Country Club US Open Coffee/Beverage Concession Volunteers Needed |
| June TBA | 7th Annual Ronin Ride & Picnic |
| June TBA | Annual Smoked Country Jam |
| July 11th | 27th Annual Lupus Golf Challenge |
| July 21st | Painting with a Purpose, Robinson Twp |
| Fall TBA | 21st Annual Lupus Loop |
| Fall TBA | Fall Education Program |
| Oct TBA | Lopin' for Lupus |
| Oct TBA | Annual Holiday Card Sale |
| Nov TBA | 2nd Annual Murder Mystery Dinner |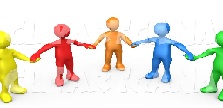 Visit our Support Group page to find a support group in your area
---
---
Telephone Support Group 
Monthly telephone support group calls take place on the
2nd Wednesday of each month. 
February's meeting is scheduled for Wednesday, February 10th from 7:00 - 8:00 pm
For call in information, please contact 800-800-5776 or info@lupuspa.org
Twitter Feed
This is the twitter feed.
Follow Us
---
---