UNDER CONSTRUCTION:
                        Please forgive our mess -
                        we are rebuilding our website.  
                        Stay tuned!
Mission
Our mission is to promote awareness, education, service and research for those affected by lupus.
Social Justice Issue
Lupus impacts women and minorities disproportionately, which makes the need for a cure both a vital public health concern and a social justice matter.
We are moving from a medical model of service delivery to a social services -or social justice- model.  We plan to move forward with programming and service initiatives geared to reach those populations most impacted by lupus in new and innovative ways. With infrastructure improvements such as rebranding, technology upgrades, talent management and capacity building we will be able to move forward by providing cutting-edge support and outreach. We plan to embark on state-wide canvassing with education and awareness programming.
Early lupus detection and treatment is the key to a better health outcome and can usually lessen the progression and severity of the disease. Until there is a cure for lupus, supporting and educating all Pennsylvanians is vital. Lupus affects more than 1.5 million Americans. African Americans, Hispanics/Latinas, Asians and Native Americans are predominately affected by lupus. 9 out of 10 lupus patients are women and 1 in 5 people are children. 
Because lupus impacts women and minorities disproportionately, we are making it our responsibility to tip the scales in their favor.  We want to saturate our community with education about early detection and signs & symptoms while supporting those who are currently managing their disease.  Women, and especially minority women, are entitled to better information and more, readily available support.
Upcoming Programming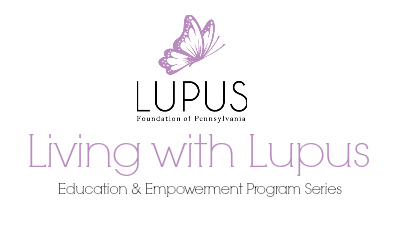 Programming Direction
We are improving the way that we deliver services.  We are activating our army of volunteers -Patient Advocates- to provide support and outreach across Pennsylvania.  We will be at health fairs, community events, schools and corporations rolling out our our lupus awareness efforts.  We are also responding to a decreased interest in face-to-face support groups by instituting a virtual (moderated) support group.  And, we will continue to be here to support patients and thier loved ones over the phone and in-person as they manage thier disease.  We want to serve you and our community better.
Please contact the office for more details.  
(412) 261-5886 
| Sun | Mon | Tue | Wed | Thu | Fri | Sat |
| --- | --- | --- | --- | --- | --- | --- |
| 26 | 27 | 28 | 1 | 2 | 3 | 4 |
| 5 | 6 | 7 | 8 | 9 | 10 | 11 |
| 12 | 13 | 14 | 15 | 16 | 17 | 18 |
| 19 | 20 | 21 | 22 | 23 | 24 | 25 |
| 26 | 27 | 28 | 29 | 30 | 31 | 1 |
---