The Lupus Foundation of Pennsylvania is proud of its partnership with the Lupus Research Institute and the National Coalition serving lupus patients and their families in major market areas across the United States.

New Website Broadcasts Urgent Need
for Lupus Clinical Trials
www.LupusTrials.org
Will Next Decade Be 'Golden Era' of Lupus Drug Development?
No New FDA-Approved Drugs to Treat the Disease in 40+ Years
The Lupus Research Institute and its National Coalition of state and local lupus org today announced the
launch of www.LupusTrials.org the official website for the new clinical trials campaign "Lupus Together: For Clinical Trials Today."anizations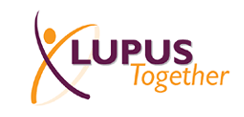 The patient-friendly site is part of a year-long national initiative to educate the more than 1.5 million Americans with lupus--a chronic autoimmune disease for which there is no known cause, few medicines, and no cure--about the importance of participating in lupus clinical trials, and how to go about enrolling in one.
The timing is critical, as promising new research findings spur drug developers to contemplate clinical research in lupus for the first time in decades.
Of the more than 15 clinical trials underway, many explore alternatives to the presently used drugs that are often as destructive--or even more so--than the disease itself. Currently approved therapies for lupus can weaken bones, destroy eyesight, cause uncontrollable appetite and mood swings, and sharply increase the risk for infection, diabetes and infertility, among other insidious and in some cases potentially life-threatening complications.
"Our patients need better treatment options," explains Margaret Dowd, president of the Lupus Research Institute. "Now is the time for the next generation of lupus therapies. We have waited long enough."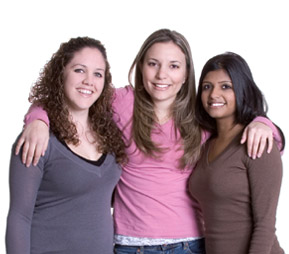 To spread awareness of the existence and promise of clinical trials, visitors to the new website will not only learn about the clinical trial process but can read first-hand accounts of others who have participated in trials and get strategies for locating a trial that is taking place close to them.
"Our hope is that the next 10 years will be the Golden Age for the development of new lupus drugs," says leading lupus doctor Richard Furie, MD, chief of rheumatology at North Shore-LIJ Health System in New York. "Science is ready. But for success, the lupus community must band together."
"We have the experts to conduct the trials. We have the Institute and others to get the word out. But to get results, we need lupus patients to show interest. This is for them. They need to do their part."
Without enough study volunteers, trials cannot successfully determine the effectiveness of a treatment. This may discourage companies from exploring new drugs for lupus in the future.
To learn more about lupus clinical trials, log on to www.LupusTrials.org.
The "Lupus Together: For Clinical Trials Today" is a campaign of the Lupus Research Institute National Coalition and is supported in part by unrestricted educational grants from Aspreva Pharmaceuticals, Genentech/Biogen Idec., and creative support from the New Jersey-based advertising agency, Galvanek & Wahl.
About Lupus:
Lupus is one of America's least recognized major diseases. It is estimated that more than 1.5 million Americans have lupus. Systemic lupus erythematosus (S.L.E.), commonly called lupus, is a chronic and potentially fatal autoimmune disorder. It is considered the prototype autoimmune disease because the body's immune system forms antibodies that can attack virtually any healthy organ or tissue, from the kidneys to the brain, heart, lungs, skin, joints and blood. No major new treatments for lupus have been approved in the last 40 years, and existing medications are highly toxic and can have debilitating effects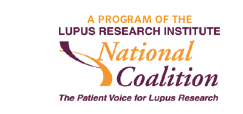 About the Lupus Research Institute:
The Lupus Research Institute (LRI) is the national nonprofit organization at the forefront of innovation in lupus research. Recognizing that most major medical breakthroughs come from unexpected directions, the Institute fosters and supports only the highest ranked new science to prevent, treat and cure this chronic autoimmune disease. Since its founding in 2000, the Institute has invested almost $20 million in novel lupus research, providing funding for 73 studies at 43 academic medical institutions in 22 states.
Through its National Coalition, a network of national and regional leaders in major markets across America, the LRI also works with patient groups to advocate for increased research funding, to spread awareness of the severity of the disease and its complications, and to push for new treatments and a cure.
To learn more about lupus and the Lupus Research Institute, visit www.lupusresearchinstitute.org.
Lupus Research Institute Major Accomplishments 2000-2004
• Recruited top-tier scientific leaders nationwide as Scientific Advisory Board
members and Task Force Chairs.
• After two years of planning with senior scientists, launched the first private sector national
research organization in lupus.
• Attracted lupus leaders and lupus organizations nationwide to join the LRI Board of Directors
• Launched the LRI Novel Research Program with close to $10-million awarded to 38 investigations.
• Established the LRI New Investigator Program in collaboration with the American College of Rheumatology.
• Established the annual LRI Scientific Conference to highlight new discoveries in lupus.
• Launched the LRI Clinical Trials Initiative with commitments to fund the discovery and validation
of new biomarkers to advance drug development in lupus.
• Achieved major scientific breakthroughs in uncovering mechanisms and potential treatments in
CNS lupus, lupus nephritis, premature cardiovascular disease, and photosensitivity.
• LRI investigator Dr. Stanford Peng and his colleagues at Washington University are a brilliant
example of the LRI strategy at work. His pivotal findings, recently reported in Science open a
whole path of inquiry into the basic mechanisms of not only lupus, but autoimmune disease.
• Achieved unprecedented success as 73% of first-round investigators secured over $7-million in government funding to expand their novel research projects.
• Raised over $10-million to date to support new science in lupus.
149 Madison Avenue, Suite 205, New York, N.Y. 10016 www.lupusresearchinstitute.org